Christophe de Ponfilly, born in 1951, was a French author, producer and filmmaker. Together with Frédéric Laffont he owned the press agency Interscoop and the production company ALBERT Films.He produced many films over the years. The most famous among them certainly was "Massoud l'Afghan", a documentary about Afghanistan's national hero and freedom fighter Ahmad Shah Massoud.
One of his earliest efforts also was a documentary about Massoud and the Afghan rebellion against the Soviet Union, "Une vallée contre un empire". The latter received the Prix international ONDAS 1983, while "Massoud l'Afghan" amassed many notable movie awards. Among de Ponfilly's other films are: "Les combattants de l'insolence" (Prix Albert Londres 1985 ), "Poussières de guerre", "Kaboul au bout du monde" and many more. He had just finished working on a new movie "L'étoile du soldat" which tells the story of a Russian soldier who becomes prisoner of the forces of Commander Massoud during the Afghan-Soviet war. Travelling throughout Afghanistan while doing research for his films, he got to know and love the history, landscape and people of the country.
LINKS: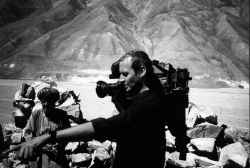 Christophe de Ponfilly was one of those who helped the Afghan resistance to be heard in the Western part of the world. He gave the almost forgotten warriors a voice to speak out against the injustices and crimes committed againts their people. At present the circumstances of Mr. de Ponfilly's death are not entirely known, but it seems that he has committed suicide.
He is survived by four children.
May Allah's blessings be upon him.
Afgha.com
by Afgha.com Gulab and Afgha.com Fatima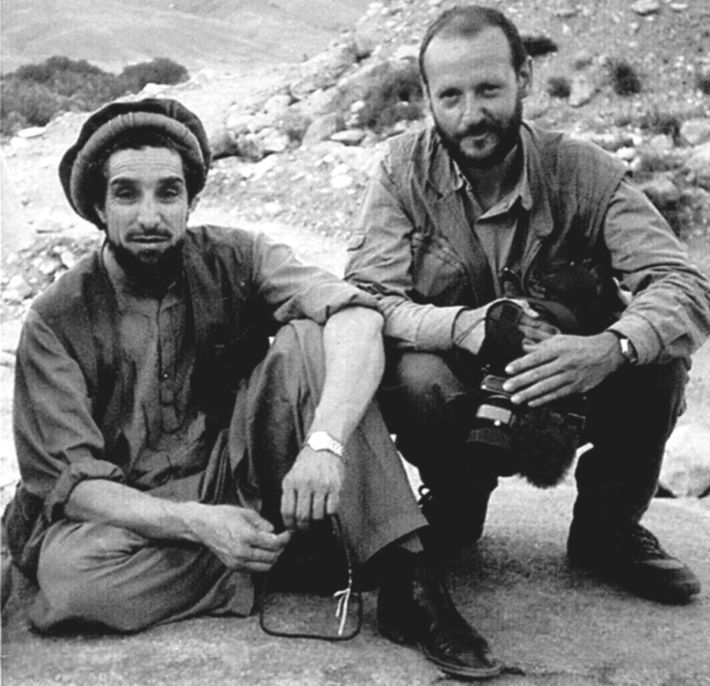 The commander Massoud and Christophe de Ponfilly
Five ducks were flying South
Maybe only one of them will arrive
And the meaning of its fligt would mean
We must fly!
We must fly!
From "The five ducks", Francesco Guccini)